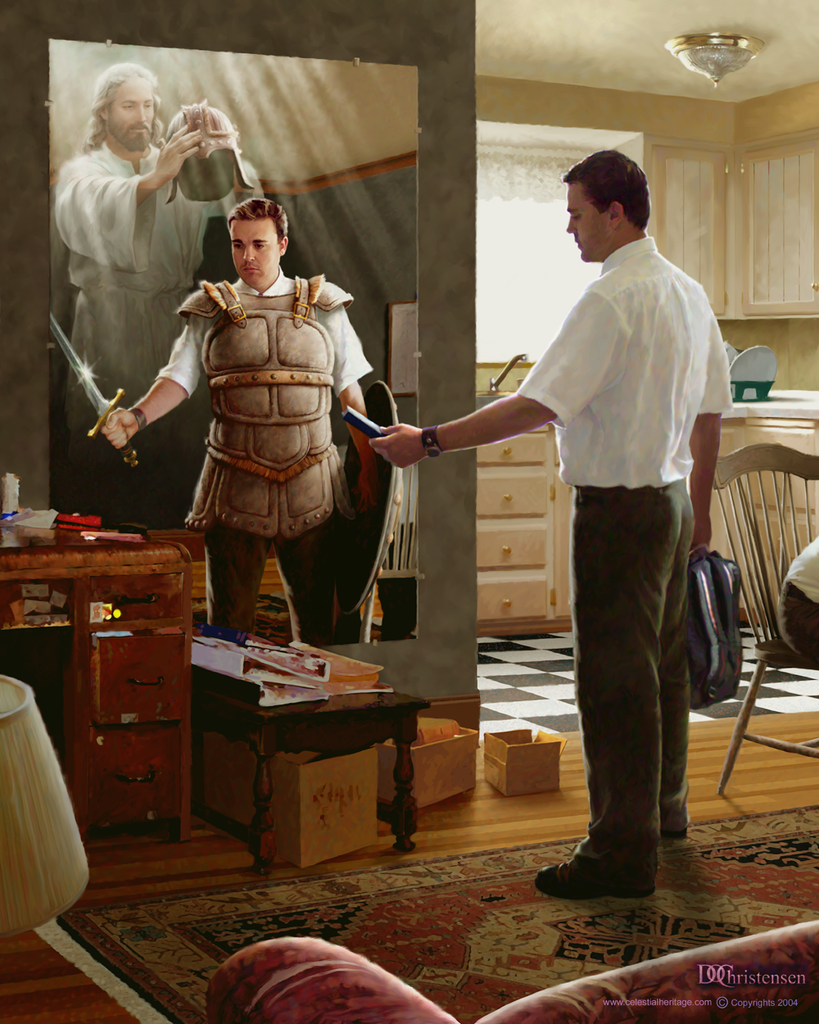 Celestial Heritage
"Armor of God"
The "Armor of God" is the perfect inspiration for your perspective missionary.  This original painting by Doc Christensen can depict your loved one as the young missionary preparing for his day of proselyting.
You simply supply us with the two sets of photos of your loved one, as described in the instructions below -- place your order and you will receive your image files and permission letter by return email.  Because this painting incorporates two views of the subject, the cost is slightly more than most of our products.
Your purchase will include digital image files in five sizes;
     1 page of 9 wallet size images;
     5" by 7"
     8" by 10"
     11" by 14"
     16" by 20"
and a permission letter which you may need if you have the files printed commercially.  You can then print as many of the files as you wish in each size, but the image may not be used for any commercial purposes.
To send your photos by email, just click here  doc3852@gmail.com
-------------------------------------------------------------
---
More from this collection