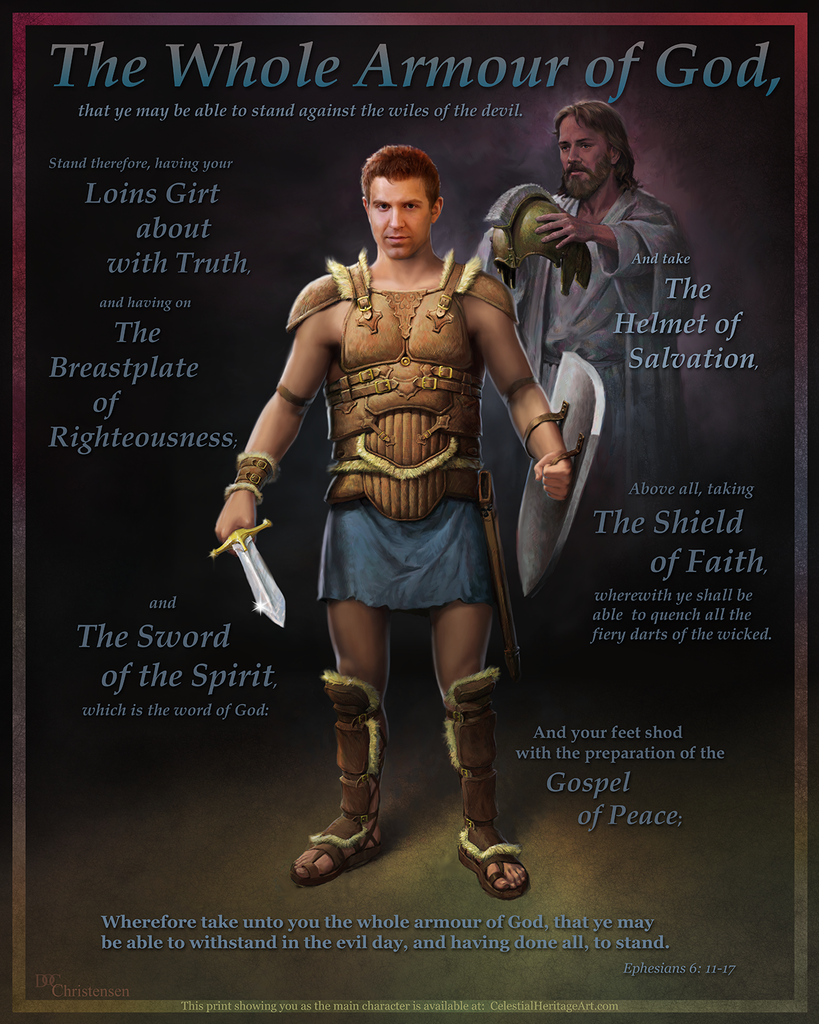 Celestial Heritage
"The Whole Armour of God" - Male
This painting was designed for youth to young adult and is based on the scripture in Ephesians 6: 11-17.  This painting is sent to you as a single digital image, 18" wide by 26" high and is intended to be printed as a poster to hang on your loved-one's bedroom wall as a reminder to be prepare for each day's challenges.
You simply supply us with a favorite appropriate photo, place your order and you will receive your image file and permission letter by return email.
Your purchase will include a digital image file in two sizes; 8" by 10" and 16" by 20"; as well as a permission letter which you may need if you have the files printed commercially. Because of the size of the digital image file it would be possible for you to print it smaller - just ask the printer to reduce the final image size. You can then print as many copies as you wish, but the image may not be used for any commercial purposes.
------------------------------------------------
To send your photo by email, just click here  doc3852@gmail.com
------------------------------------------------
---
More from this collection